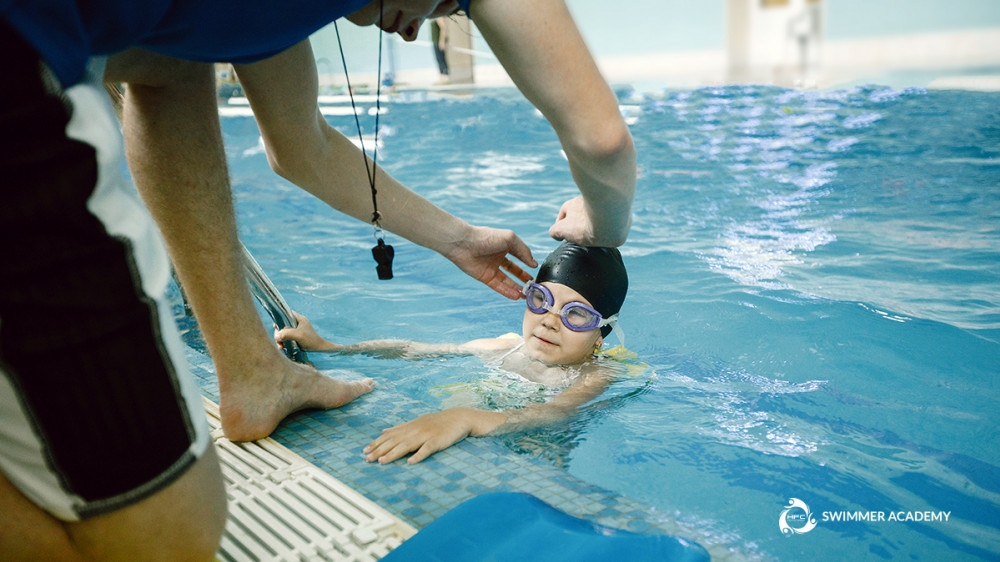 Affordable Swimming Classes in Sharjah
2022-12-24 - Swimming

Swimming is a versatile sports activity that keeps you fit and healthy. Residing in the cultural and literature hub of UAE, are you in search for the best place to engage in a fitness-oriented swimming course. We have gathered a list of swimming centres offering affordable swimming classes in Sharjah.

Health Fitness Centre

HFC is one of the rising academies offering swimming and karate courses in Sharjah. The institution began in 2018 to promote swimming for all. The sufficiently equipped swim school with certified trainers and coaches provides expert learn-to-swim lessons. The pool is open to all age groups. HFC has designed and built a safe and comfortable area that ensure to provide the optimum learning environment year-round. More importantly, hand-picked instructors provide consistent, quality instructions for each student.

HFC provides you with a swimming pool, karate hall, and a state-of-the-art fitness facility consisting of a station gym, the latest cardio equipment, plus clean and hygienic changing rooms. The centre has arranged all that you need for a varied workout whatever your interests - Swimming Pool, Karate Hall, Fitness Gym, Cardio Programs, Training Equipment.

Location: Sheikha Building, Maliha Road, Muwaileh, Sharjah, UAE.

Contact: +971 50 850 3324
 

Powerhouse Gym

Powerhouse Gym, founded in 2003 where customers are offered more of what they really want out of a fitness membership.  Powerhouse is a simple fitness club an affordable, family-friendly facility offering state-of-the-art cardio, strength, and free weight equipment.

The services include: Ladies Gym where a private ladies only section is provided, Swimming Pool having lanes and aqua aerobics to tone up and burn your calories, Table Tennis providing good stimulation of the mind, physical activity, and social interaction, Personal Training where trainers provide professional advice for the attainment of your desired goals, Cross Fit Area for cardiovascular conditioning, burns more calories, CKT Training area designed to help boost functional strength, agility.

Location: HC Floor Emirates N Tower, near Sahara Center, Al Nahda 1, Sharjah

Contact: +971 55 164 1565
 

Sharjah Wanderers Sports Club

Sharjah Wanderers Sports Club is a multi-faceted facility with sports, fitness, entertainment and family fun and is one-of-a-kind membership club in the heart of Sharjah. It features a full-length swimming pool, 2 full size pitches, tennis and squash courts, cardio and weights gym, fitness classes, kids' play area and dining prepared by trained chefs.

Location: Halwan Suburb Samnan

Contact: +971-6-566-2105
 

Fitness First 

Fitness First is one of the gyms in Sharjah also offering swimming classes. The first phase of swimming program lets you learn the fundamentals of swimming and in the next phase you learn the actual skill of swimming. The third phase involves more advanced swimming techniques. Women and children can also be part of these specialised swimming classes in Sharjah.

Locations: Al Fardeen Centre, Safeer Mall, Sahara Centre and Zero 6 Mall

Contact: 800-348-6377
 

Al Manara Karate and Sports Centre

This is one of the popular health clubs in Sharjah that offers swimming classes specially designed for children. Little ones can get expert training from qualified coaches. The pool is also well-maintained and equipped with all requisite safety features. 

Location: Seven Heavens Building, King Abdul Aziz Road, Al Qasimia, Sharjah

Contact: +971-56-322-4241
 

Spark Residence

Spark Residence help children learn all the modern swimming techniques. Also, you can opt for personal training or regular classes at Spark Residence. The pool is always well-maintained as Spark Residence is a reputed hotel,

Location: Al Qasimia, Sharjah

Contact: +971-5-101-4541

 
Sarh Al Emarat Health and Fitness Club

Sarh El Emarat Health and Fitness Club's indoor swimming pool is another place for taking swimming courses in Sharjah. The pool opens at 06:00 am every Monday and Wednesday. The facility also offers a separate pool for children under the watchful eye certified lifeguards. Healthy meals, beverages and delicious snacks can be bought from the poolside café. It offers sandwiches, juices, salads, Panini and other tasty eats.

Ladies-only schedule can be availed from the administration. Attractive packages available for swimming lessons for children and adults, coached by professionals.

Location: HC Floor, Sarh Al Emarat Tower, Buhaira Corniche

Contact: +971-6-554-4266

 
European Sports Club

European Sports Club is a great place for fitness lovers as they can utilise various fitness regimes and swim in the massive indoor pool at the European Sports Club in Sharjah. You must be a member to access the pool, along with lockers rooms, showers and other facilities.

Location: Palm Tower 3, HC floor, Al Qasba

Contact: +971-6-530-5525 | +971-50-501-2609

 
Venue3 Health Club

Venue3 is a popular health club offering a wide range of fitness facilities, swimming classes for both kids and adults. It has one of the widest temperature-controlled swimming pools in Sharjah. Expert trainers provide you with best instructions to develop your swimming skills.

Kids as young as 4-years-old take part in the swimming classes where they can learn freestyle, backstroke and breaststroke. Separate swimming classes for ladies are also available.

Location: Aliya Tower, Opp. Sahara Centre, Al Nahda

Contact: +971-56-157-8538

.