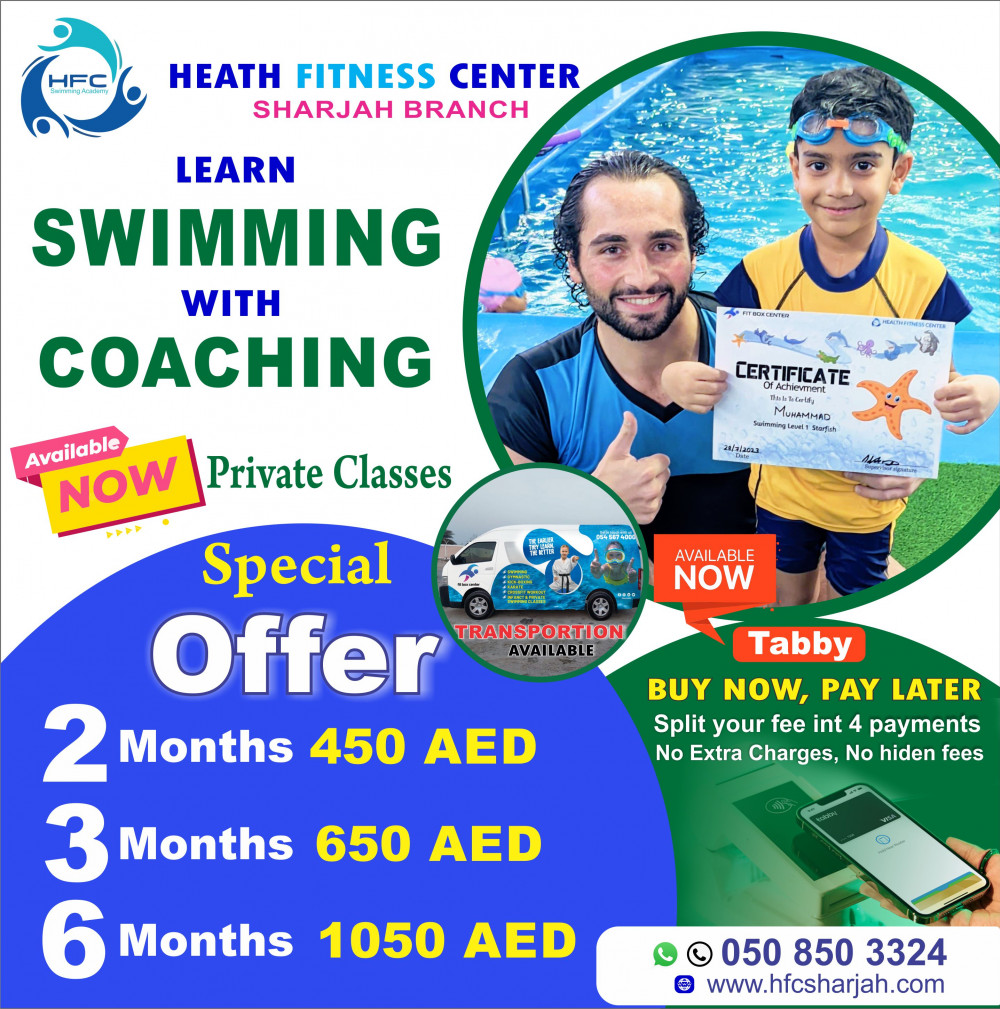 Special Offer for Swimming with Low Price
2023-09-12 - swimming
Introduction

Are you ready to dive into a world of savings and make a splash in the pool of affordability? In this article, we're thrilled to bring you an exclusive offer that will have you donning your swimsuit and heading to the nearest swimming facility faster than you can say "cannonball." Get ready to explore how you can enjoy the refreshing waters without draining your wallet.

Dive into Savings

If you're a water enthusiast or simply looking for a fun and healthy way to stay active, you'll be delighted to know that there's a special offer that makes swimming more affordable than ever before. Whether you're a seasoned swimmer or a novice looking to dip your toes in the water, this deal is perfect for you.

What's the Deal?

This incredible offer provides you with a discounted membership to your local swimming pool or aquatic center. It's designed to cater to both individuals and families, ensuring that everyone can enjoy the benefits of swimming without breaking the bank.

Benefits of Swimming

Before we dive deeper into the details of this special offer, let's briefly touch upon some of the fantastic benefits of swimming:

·         Full-Body Workout: Swimming engages multiple muscle groups, providing an excellent full-body workout.

·         Low-Impact Exercise: It's easy on the joints, making it suitable for people of all ages.

·         Stress Relief: The soothing effect of water can help reduce stress and anxiety.

·         Improved Cardiovascular Health: Regular swimming can enhance your heart health.

·         Social Interaction: Swimming facilities offer a friendly and inclusive environment to meet new people.

The Details

Now, let's take a closer look at the specifics of this amazing offer:

Membership Options

You can choose from a variety of membership options tailored to your needs:

Ø  Individual Membership: Ideal for solo swimmers who want unlimited access to the pool.

Ø  Family Membership: Perfect for families looking to enjoy quality time together.

Ø  Student Membership: Affordable rates for students seeking a refreshing break from studies.

Pricing

The pricing structure is designed to fit every budget. With the special offer, you'll be amazed at how affordable swimming can be. The discounted rates make it accessible to everyone, ensuring that no one misses out on the joy of swimming. The prices list show in the post above…

How to Avail this Offer

Getting started is a breeze:

1.       Visit our website or call.

2.       Select your preferred membership type.

3.       Complete the easy registration process.

4.       Receive your membership card via email.

5.       Present your card at the swimming facility and dive in!

Conclusion

Don't let the fear of high costs keep you from enjoying the numerous benefits of swimming. With this special offer, you can make a splash in the pool without emptying your pockets. Take the plunge today and experience the joy of swimming with low prices

 .