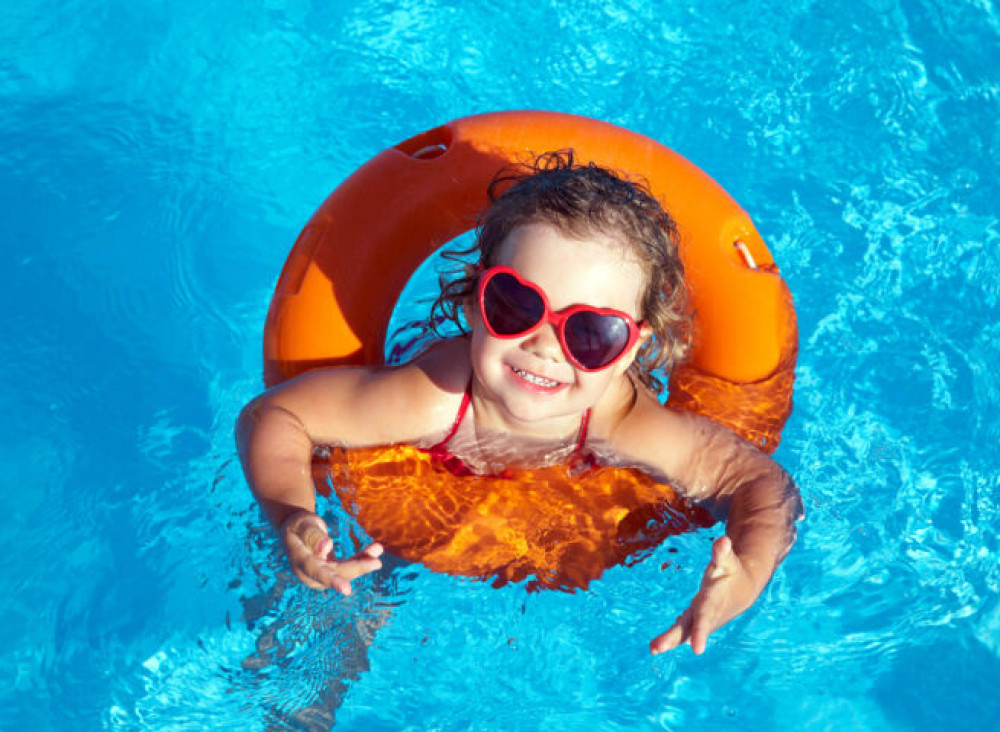 Swimming: Supporting Material for Kids
2023-10-14 - swimming
Swimming is not only a fun and refreshing activity but also a valuable life skill that can greatly benefit children. It provides a host of advantages, including physical fitness, mental well-being, and social development. In this article, we will explore why swimming is an excellent choice to support your child's overall growth and development.
Building Confidence in Kids
Building your child's confidence in the water is crucial for their swimming journey:
Positive Reinforcement
Praise and encourage your child's efforts in the water. Positive reinforcement boosts their confidence.
Gradual Progression
Let your child progress at their own pace. Don't push them too hard but challenge them enough to grow.
Setting Realistic Goals
Set achievable goals for your child's swimming skills. This gives them something to strive for and a sense of accomplishment.
Fun Games and Activities
Make swimming enjoyable with fun games and activities:
Water Sports
Introduce your child to water sports like water polo, synchronized swimming, or diving.
Water Toys
Toys like water guns, beach balls, and diving rings can make swimming more fun.
Relay Races
Organize friendly relay races with other kids, promoting healthy competition and teamwork.
Swimming Competitions
Encourage your child to participate in swimming competitions:
Local Swim Meets
Local swim meets are a great way for your child to showcase their skills and gain experience.
Swim Clubs
Joining a swim club allows your child to train and compete with others who share the same passion.
Friendly Races
Organize friendly races at the community pool or with friends. This can be a great way to have fun and improve their swimming.
Overcoming Challenges
Help your child overcome common challenges in swimming:
Fear of Water
Address any fear of water with patience and gradual exposure. Never force your child into situations that make them uncomfortable.
Water Allergies
If your child has skin sensitivities to pool chemicals, consider non-allergenic products and thorough post-swim showers.
Peer Pressure
Teach your child to be confident in their abilities and not feel pressured to take unnecessary risks.
Swimming and Child Development
Swimming positively impacts child development in various ways:
Cognitive Skills
Swimming enhances cognitive skills, such as problem-solving and decision-making.
Coordination and Balance
Children learn balance and coordination in the water, skills that extend beyond swimming.
Discipline and Patience
Swimming teaches discipline and patience as children work on their skills and strive for improvement.
Testimonials from Parents
Hear what parents have to say about the benefits of swimming for their children. Real-life stories can be inspiring.
The Role of Professional Instructors
Professional swimming instructors play a vital role in teaching children how to swim correctly. Consider enrolling your child in a reputable swim program.
How to Get Started
To start your child's swimming journey, find a nearby pool, enroll them in lessons, and invest in the right swim gear. Be prepared for an exciting adventure.
The Future of Your Child's Swimming Journey
As your child progresses in swimming, they may discover a lifelong passion for the sport. Encourage their journey and support their dreams.
Conclusion
Swimming is a fantastic way to support your child's physical, mental, and social development. With the right approach and a focus on safety, your child can enjoy the many benefits of swimming from a young age.
.